The original Surface Go was surprisingly well received by reviewers. Many praised it for its small form factor, its responsiveness, and its relatively affordable price tag.
Despite the shortcomings associated with lower-end devices like the Surface Go, the device clearly triggered an emotional response from its users, and Microsoft is hoping that it can build upon that with the Surface Go 2.
Here are some of the the initial impressions of the new Surface Go 2.
Dieter Bohn – The Verge
Brad Sams – Petri
Daniel Rubino – Windows Central
Daniel Rubino of Windows Central claims that the most noticeable improvements to the Surface Go 2 include the performance gained from the new Intel Core m3 processor, a display with great viewing angles and thinner bezels, and a faster instant on-experience among others.
Matthew Murray – Laptop Magazine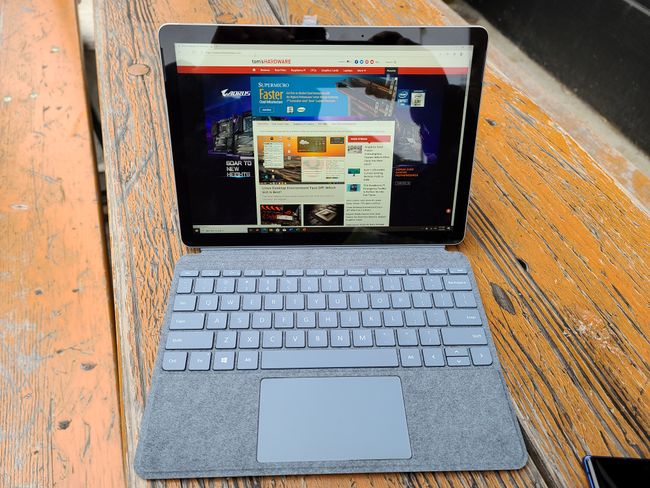 "The good news is that the Surface Go 2 fixes a lot of what was wrong with the original. The bad news is that it is still unlikely to replace a real PC system on your desk or in your briefcase."
Dan Ackerman – CNET
The Surface Go 2 left CNET praising the thinner bezels (although they still found it "hefty"), the introductory price tag (but cautioned the price hikes when adding the keyboard and pen, which are sold separately), and the keyboard that provides an "excellent typing experience".
Refinements for the masses
While we wait for full reviews to start trickling in, hopefully these experiences with the Surface Go 2 give you an idea of what the device has to offer over its predecessor. It seems that the culmination of small improvements should make the Surface Go 2 an even better value for money, but there are still some unanswered questions – around battery life in particular – that we expect to learn more about from the full reviews.